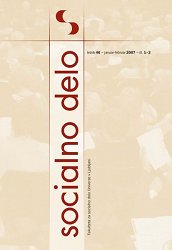 The Journal welcomes the 'article' type as well as other types of contributions. We are particularly looking forward to reading about innovations (in theory and practice), changes and motions in social policies, national and international research, and users' initiatives.
For details please use the links on the right.
Note
In case of multiple authorship, references to the author of a submitted manuscript throughout these pages apply equally to each co-author.