Education for social work trains experts for the use of particular theoretical and methodological knowledge to help people solve complex predicaments and distress which are, due to the nature of the threat or its significance, called 'social problems'.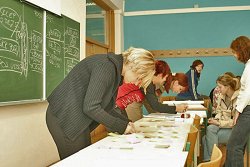 Social workers intervene into the lives of people within their social context. Together with them, they seek solutions and alternatives. By institutional means (social aid) and in a creative way by exploring inherent options they help people live as independently as possible. They offer human support and professional help for overcoming adversities (deriving from economical or personal reasons or from natural or human-made disasters) that threaten the welfare of people. In particular, they aim to empower the people who face exclusion from social life, the spheres of labour, etc.

It is therefore a task of social workers to cherish human qualities and observe ethical principles of the profession - honour a person's integrity and rights, endeavour to improve the living conditions of individuals, families, groups and communities, and reinforce social justice, solidarity, equal opportunities and democratic relations in the society.

Social workers are not only employed in social care services (centres of social work, social institutions), which constitute their primary field of work, but also in many other fields of life and work - in industry and other enterprises; public administration; education; child care, health, employment, and community services; judicial and penal institutions; voluntary and charity organisations, etc.

As a rule, social workers are not exposed to physical strain at work. However, they may experience severe personal pressure. Consequently, training includes methods of disburdening and reflection.